Best Korean Hairstyles for Men
Best Korean Hairstyles for Men, Do you want to look like your favourite Kpop star? These are some great Korean hairstyles that will make you look like a Hallyu celebrity!
In addition, The K-Pop Industry, from BTS to Monsta X and Got7 is at its zenith. It is taking the world by storm.
K-Pop Idols have different hairstyles, with different colors and highlights. I can't lie, However, They look great.
This article is for guys who are interested in a new trending hairstyle.
Scroll down to see the top Korean hairstyles and don't skip the end!
These are 16 styles you can choose when you get your next haircut.
Read Also New and Modern Hairstyles for Men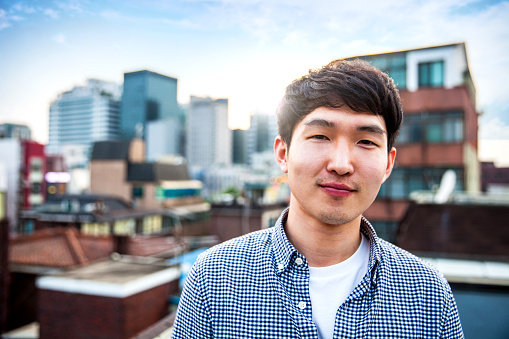 #1 – The Classic Korean Hairstyles for Men
Best Korean Hairstyles for Men If you're already a fan of experimentation with hairstyles, and you just want something casual but still trendy, this "Classic" style can be a great choice!
What do you think? This simple hairstyle can be worn alone or in combination with other styles. It can also be used as a go-to style for work.
#2 – 'The Medium Korean Hairstyles for Men
Best Korean Hairstyles for Men This one is for you guys who are unable to decide if you want your hair cut very short or long.
You can try this "Medium" style until you decide. It is fine to not grow your hair too long. However, it is still short enough that you can style it well.
You can have long hair or shorter.
#3 – 'The Korean Perm' Korean hairstyles for men
If you have naturally straight hair, a perm will be your best option.
A perm can help you achieve the hairstyle you want (curly, wavy, or straight), without having to do any styling.
Chemicals are used to alter the natural hair of a person. This can temporarily give you the desired type of hair that will last for several months.
You have enough time to experiment with the perm hairstyles you want.
#4 – 'The Disconnected Korean Hairstyles for Men
This Korean hairstyle is very popular with men these days!
This hairstyle is simply cut that cuts the lower half of the hair (the side and back) while leaving the top part of the head longer.
Your hairdresser should make sure that the two are not connected and present a stark contrast.
#5: 'The Quiffed' hairstyle
Quiff haircuts are popular among men because they look classy and trendy.
This hairstyle requires the hair at your top to belong while the hair at your sides and back will remain short.
#6: 'The Curtain Fringe' hairstyle
The bangs of this hairstyle act as the "curtains", which are the hairs that cover your forehead.
You can achieve a neat, well-styled fringe by dividing your hair in the middle and allowing your bangs to equal length towards each side of your face.
#7: 'The Side-Parted' hairstyle
Best Korean Hairstyles for Men Do you comb your hair back or do you prefer to style your hair in part?
This one is for you if you enjoy tying your hair up before styling. It's also very easy, especially if you are running late.
You can simply divide your hair on one side, comb it neatly, and you are ready to go!
#8: 'The Chin Length Korean hairstyles for men
Long hair was not fashionable in the past.
This new trend is the men who style their hair from the chin.
This tip is for you: You can style your hair with layers by growing your hair out, cutting it to your chin, and styling it with layers.
#9: 'The Fauxhawk,' an Asian hairstyle for men
This job may not be right for you if you have a desk job.
You guys may have heard of the "Mohawk" hairstyle. This is where your hair is completely shaved and you only have a small amount of hair on the top.
Let's face it, not everyone can do one. Best Korean Hairstyles for Men.
A fohawk is a way to style your hair. This is similar to a Mohawk but you don't need to shave your hair completely.
You can still shape the hair on the top of your head in another way.
#10: 'The Spiky Top Korean Hairstyles for Men
Many of you straight guys wonder how Korean men style their hair.
These "spikes" can describe as strands of hair that have separated from one another to give the hair a spiky appearance.
This is why your hair should not be too long or too short in order to get the perfect spiky look.
You can achieve a natural look by having your hair long.
You may like 8 Best Styling Tips for Men